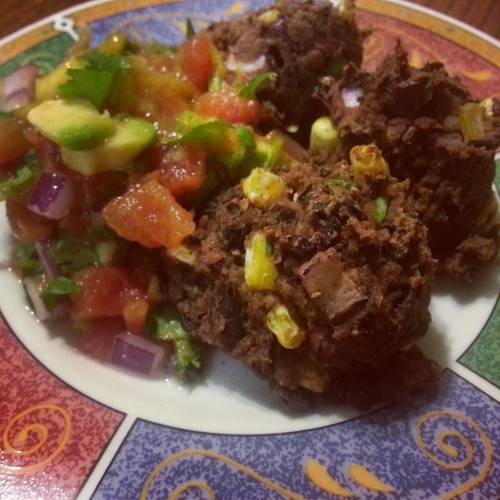 It's like a burrito, bite sized!
Ingredients
1 can black beans
2 slices whole wheat bread
¼ cup whole kernel corn
¼ cup cilantro, loosely packed
½ teaspoon salt
¼ large red onion
Instructions
Preheat oven to 350°. Drain excess liquid from the black beans and pour them into a medium-sized bowl. Mash the black beans using a fork.
Tear the bread into small pieces. Add bread crumbs, corn, chopped cilantro, salt, and diced red onion to the bean mash. Mix well.
Using a melon baller or teaspoon, spoon out the mixture onto a pan covered with parchment paper. Bake for 25 minutes or until thoroughly cooked through. Serve with a side of salsa.
Ready in about 45 minutes
Makes Makes about 18 balls