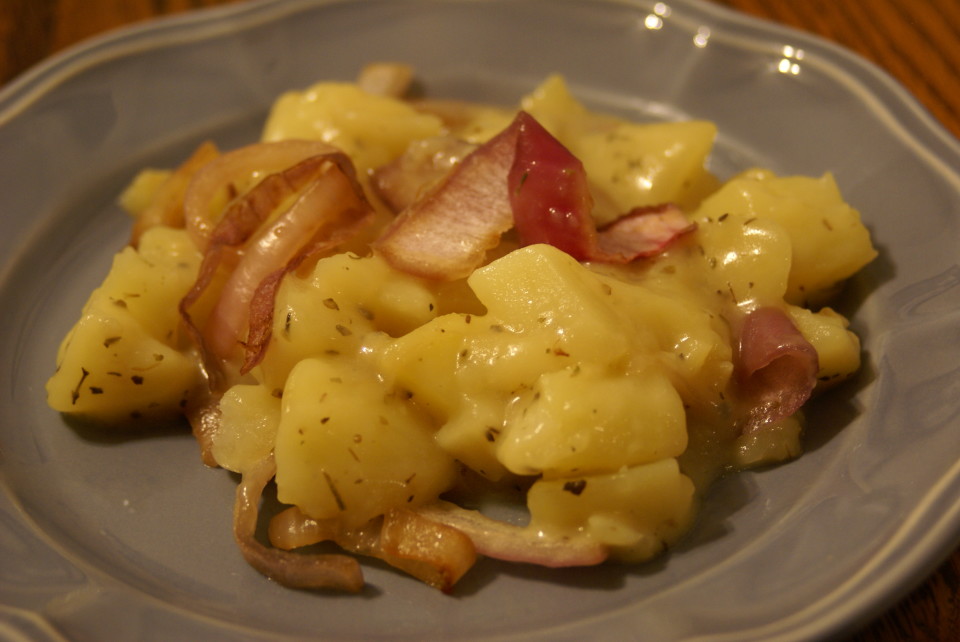 In my family, potatoes are a favorite. I recently ate some delicious creamy potatoes and knew there had to be a way to make them just as delicious but healthier. Thus, here is a recipe for delicious, steamy, home-cooked style creamy potatoes.
Ingredients
8 medium russet potatoes
1 (15 oz) can light coconut milk
1½ cups water
¼ cup nutritional yeast flakes
⅓ cup cornstarch
4 cloves garlic
2 teaspoons salt
½ large red or yellow onion
1½ tablespoons chives or parsley (optional)
Instructions
Preheat oven to 425°.
Peel and cube potatoes into chucks about 1 inch width and height.
In a blender, place coconut milk, water, nutritional yeast flakes, cornstarch, peeled garlic cloves (with end removed), and salt. Blend on high for about 1½ minutes until all ingredients are well blended.
Pour ingredients into a medium saucepan and stir with a whisk over medium heat. Allow to boil for about 2 minutes while stirring.
Pour sauce into a deep baking pan. Add cubed potatoes and stir until evenly mixed. Cover with tin foil and bake in the oven for 50 minutes.
Slice onion into strips about 1 - 1 ½ inches long. Sautée over medium heat in a non-stick frying pan until caramelized.
Prick potatoes with a fork after baking to make sure they are soft. If the fork does not go in very easily and they are not soft, return them to the oven for more baking.
Top with chives or parsley and onions. Enjoy warm!
Ready in about 1 hour 30 minutes
Makes 6-8 servings