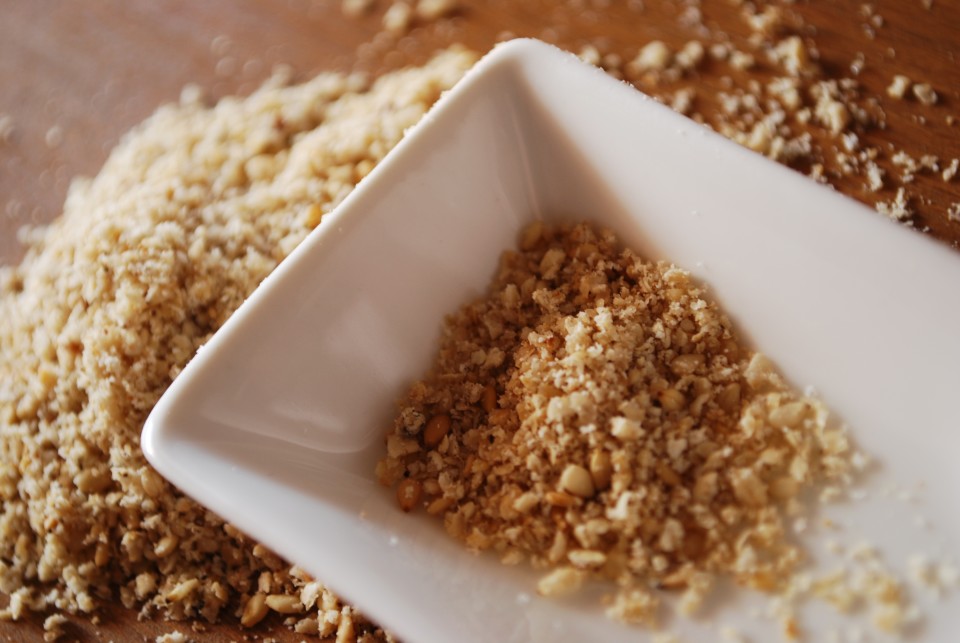 Here's a nice, parmesan-like topping that can go on whatever your taste buds desire.
Ingredients
⅓ cup sesame seeds
1 teaspoon salt
1 tablespoon nutritional yeast flakes
Instructions
Preheat the oven to 400°. Spread the sesame seeds out in a thin layer on a rimmed baking sheet. Toast in the oven for about 7 minutes or until lightly colored and have a nutty smell. Remove from the oven and let them cool.
In a blender, combine toasted sesame seeds, salt, and nutritional yeast flakes. Blend until well mixed and powdery.
Use as a topping on lasagna, pasta, salad, or bread.
Ready in about 20 minutes
Makes About ¼ cup of Gomasio