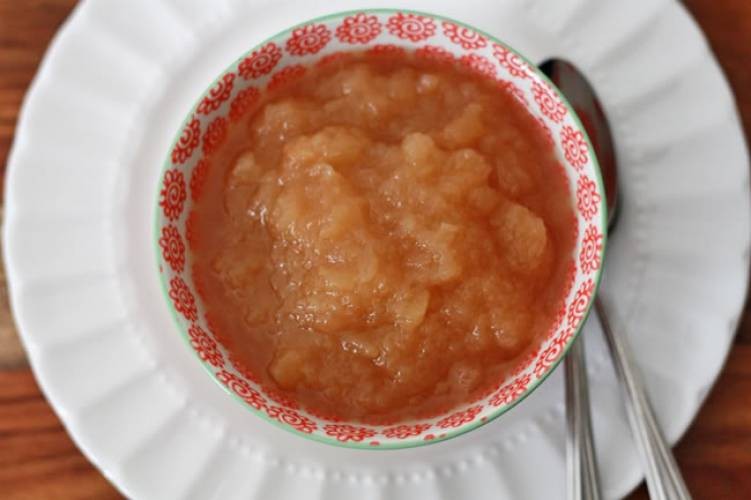 Containing no refined or added sugars, this crockpot recipe is about as "whole foods" as it gets. Plus it's about as "hands off" and easy as it gets too.
Ingredients
10 large apples, peeled, cored, and diced into 1" pieces
½-¾ cup water
Instructions
Put the apples and ½ cup of water into your crock pot, then cook on high for 3-4 hours, until it reaches your desired consistency.
While the applesauce cooks, check on it at least once an hour to give it a good stir. If it begins to look dry, add an extra ¼ cup of water.
Once finished and cooled, spoon the sauce into jars or let it cool and store in any container.
Ready in about 3-4 hours