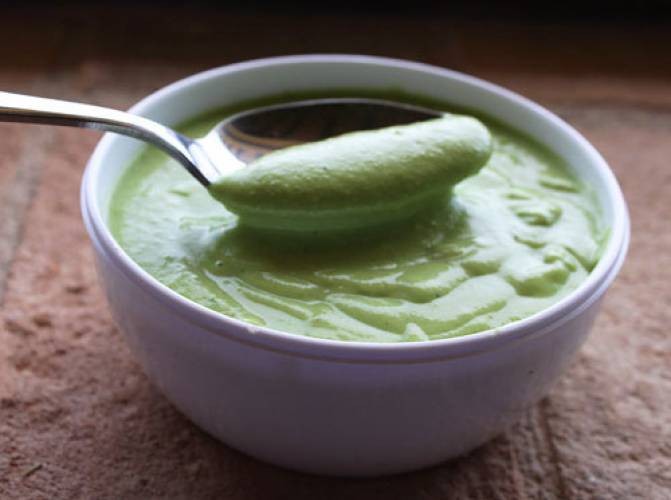 We may gripe about peeling the fava beans but this puree is creamy, tastes fresh even though it's pureed, and would make the perfect spring plate if you spooned a dollop of it beneath steamed or roasted vegetables.
Ingredients
1½ cups fava beans
¼ cup olive oil
1 large shallot, minced
2 cloves garlic, minced
1 tablespoon nutritional yeast
1 lemon, juiced
¾ cup vegetable broth
sea salt, to taste
Instructions
Heat a small skillet over medium-high heat and add about 1 tablespoon of olive oil. Add the shallots and sauté for a few minutes, until softened. Add the garlic and sauté until fragrant--about 1 minute. Remove pan from the heat and set aside.
Put the fava beans in a food processor with the shallot/garlic mixture and a few tablespoons of olive oil. Puree the mixture, adding more oil if needed. Scrape the bowl and add the nutritional yeast, lemon juice, and salt to taste. Puree again, adding vegetable broth until you achieve a smooth paste that isn't too thick.
Serve with pita chips, toasted bread, or roasted vegetables.
Ready in about 10 minutes
Makes 2 cups