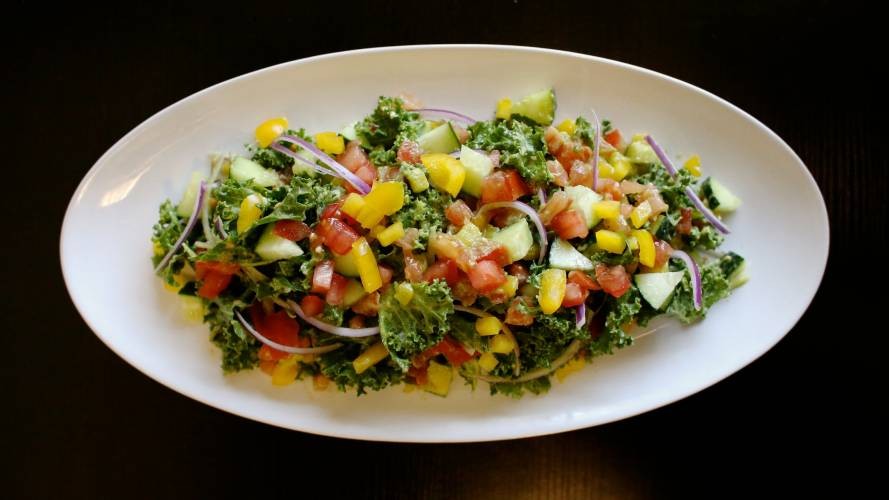 This healthful salad can be prepared ahead of time, stored in the fridge, and served cold, looking as bright and refreshing as a rainbow.
Ingredients
1 bunch kale, washed, dried, de-stemmed, and chopped
1 large red or yellow bell pepper, seeded and chopped
2 large tomatoes, chopped
1 cucumber, chopped
½ red onion, finely sliced
2-3 avocados
1 lemon, juiced
sea salt, to taste
Instructions
Make the dressing: peel the avocados, mash, add the lemon juice, and salt to taste. Mix together and add to the rest of the ingredients.
Massage the dressing into the ingredients to soften and coat the kale.
Ready in about 10 minutes
Makes 4-6 servings