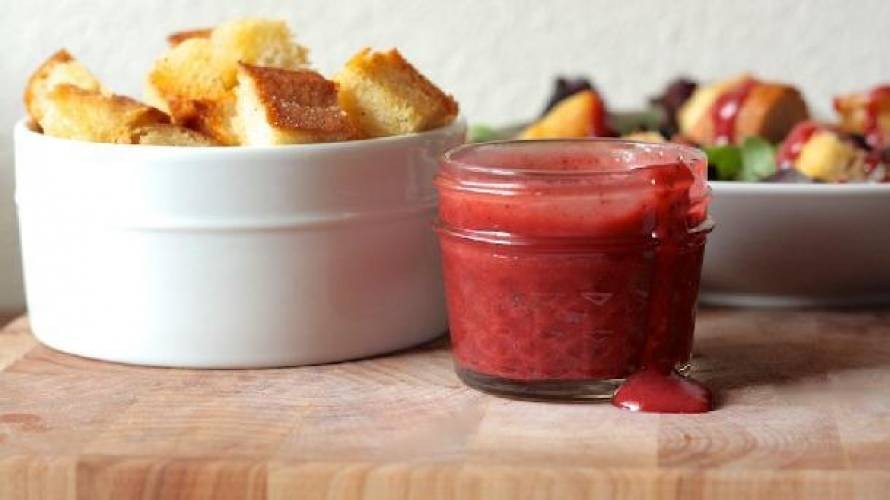 Try this refreshingly tart dressing as a bottom layer in a jarred salad!
Ingredients
1 cup fresh or frozen raspberries
½ cup apple juice concentrate
2 teaspoons cornstarch dissolved in ½ cup water
1 tablespoon lemon juice
2 tablespoons agave nectar
1 teaspoon salt
1½ teaspoons basil, finely chopped
Instructions
Heat berries and strain through a sieve to remove seeds. Pour juice into a saucepan with remaining ingredients and stir while bringing to a boil.
Chill in the fridge before serving--about 1 hour.
Ready in about 10 minutes
Makes 1½ cups