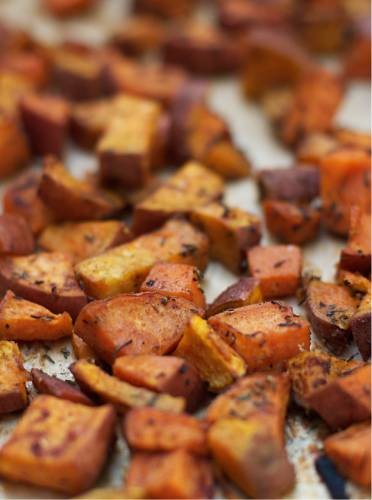 This was one of the first ways I ever tried sweet potatoes. I've been a fan ever since!
Ingredients
2 large sweet potatoes, peeled and diced
1 tablespoon extra virgin olive oil
1 teaspoon Italian seasoning
¼ teaspoon garlic powder
¼ teaspoon salt
Instructions
Preheat oven to 425°F. Spray baking sheet with non-stick spray or cover with parchment paper.
Peel and dice the sweet potatoes. Place into a bowl. Add the olive oil, Italian seasoning, garlic powder and salt. Mix well. Spread out evenly over the baking sheet.
Bake for 25 minutes or until golden brown.
Variation: instead of Italian seasoning, you can use chili powder, to taste, for a spicy kick.
Ready in about 40 minutes
Makes 4 servings