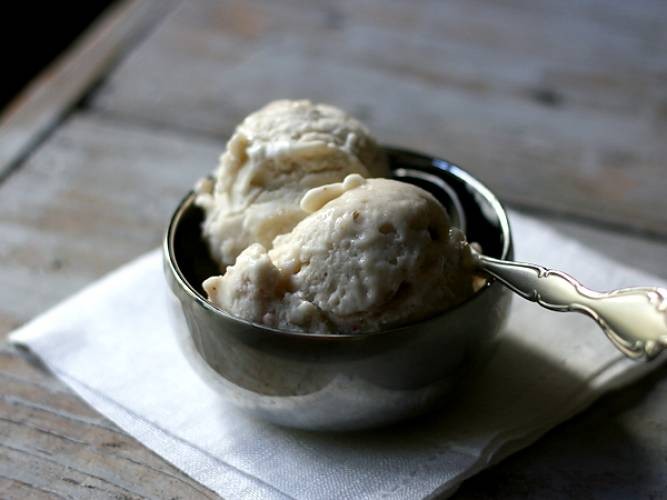 ​Super creamy, unbelievably easy and ice cream-like.
Ingredients
1 banana, frozen
optional toppings shredded coconut, dark chocolate chips, dried fruit, fresh fruit, nut butter
Instructions
Peel banana.
Chop into 1-inch coins
Freeze for 2+ hours (or overnight).
When the bananas are frozen, blend them in a food processor or a high-speed blender, scraping down the sides as necessary.
Add a little soy milk if the bananas are not blending well. Continue to blend until the bananas reach a soft-serve ice cream-like consistency.
Ready in about 5 minutes
Makes 1 banana = 1 serving