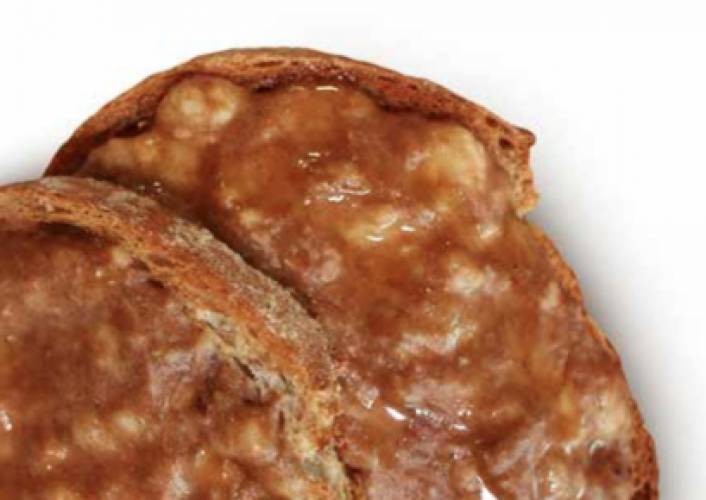 It doesn't read or look like typical banana bread, but it tastes surprisingly similar to the classic. If your favorite banana bread recipe has walnuts in it, try sprinkling some on top after the bread comes out of the oven.
Ingredients
½ overripe banana
1 tablespoon almond butter
2 slices whole grain bread
½ teaspoon cinnamon
pure maple syrup, for topping (optional)
chopped walnuts, for topping (optional)
Instructions
Preheat toaster oven to 375°F.
Mash the banana with the almond butter, then mix in the cinnamon.
Spread the mixture over 2 slices of bread, sprinkling extra cinnamon on top (optional).
Bake the two pieces of bread for 10 minutes. Once baked, drizzle with maple syrup and sprinkle with chopped walnuts.

Makes 1-2 servings