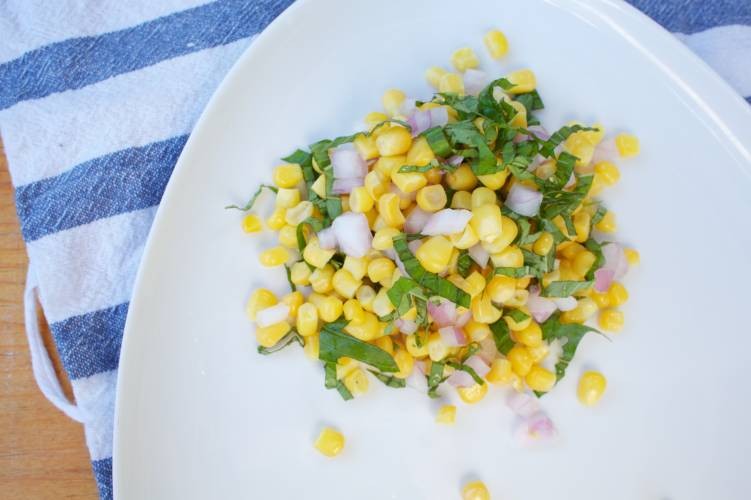 For obvious, basil-and-corn-related reasons, this salsa is best on wonderfully hot summer days.
Ingredients
5 ears fresh white corn, shucked (or 1 bag frozen white petite corn)
½ cup red onion, finely diced
2 tablespoons fresh lime juice
1 teaspoon extra virgin olive oil
½ teaspoon salt
½ cup fresh basil leaves, julienned
1 jalapeno, seeded and finely diced ( to taste)
Instructions
Bring a large pot of water to a boil, add the shucked corn, and boil for 3 minutes.
While the corn is boiling, prepare a large bowl of ice water.
After 3 minutes, drain the corn, then immerse it in icy water to halt the cooking process.
When the corn is cool, cut the corn kernels off the cob.
Combine the corn with the rest of the ingredients and serve.
Ready in about 10-15 minutes
Makes 2½ cups