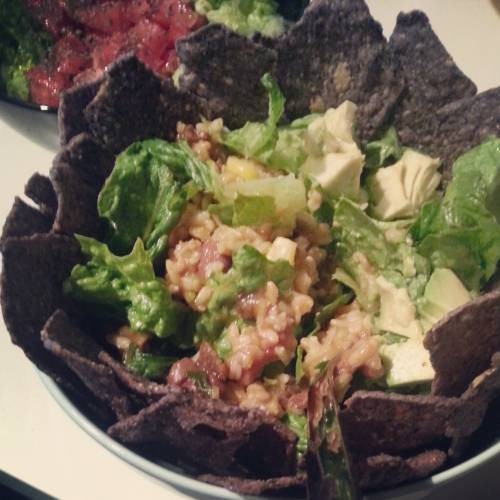 Savory and moist, with a kick of spice, makes this rice makes a perfect main or side dish for any Latin American inspired meal.
Ingredients
1 ½ cups brown rice
1 ¾ cup green enchilada sauce, mild
2 cups water
1 14.5 ounce can diced tomatoes
1 4 ounce can green chiles
1 cup whole kernal corn
¼ cup chopped cilantro
Instructions
In a covered medium saucepan, bring rice, 2 cups of water, and 1 cup of enchilada sauce to a boil. Turn down to a simmer, stirring occasionally, until most of the water is absorbed (about 30 minutes).
Add the rest of the enchilada sauce, tomatoes, green chiles, and corn.
Cover the saucepan and allow it to simmer until the rice is tender (about 15 minutes).
Add fresh cilantro and serve warm.
Ready in about 1 hour 15 minutes
Makes 4-6 servings