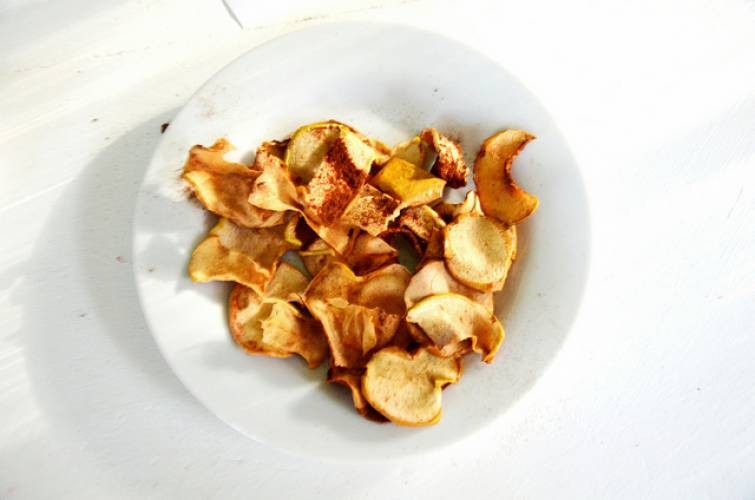 Pulling these crispy apple slices out of the oven at the right time is crucial. Too early would result in leathery fruit strips. Too late would result in apple charcoal. Unavoidable result: Your entire house will smell like fall.
Ingredients
3 honeycrisp apples
1½ tablespoons brown sugar
1 tablespoon cinnamon
1 teaspoon ground ginger
1 teaspoon ground cloves
1 teaspoon ground cardamom
Instructions
Preheat the oven to 275°F. Slice apples to ⅛" with a mandolin and pull out any seeds, then lay them out in a single layer on a baking sheet with parchment paper.
Mix the rest of the ingredients together in a bowl and sprinkle the mixture over the apple slices. Slide them in the oven, checking on them after about 15 minutes. Once they appear to be shrinking, flip them over.
Pull them out when they start pulling away from the paper--about 30 minutes to an hour.
Ready in about 30 minutes - 1 hour
Makes 3 servings