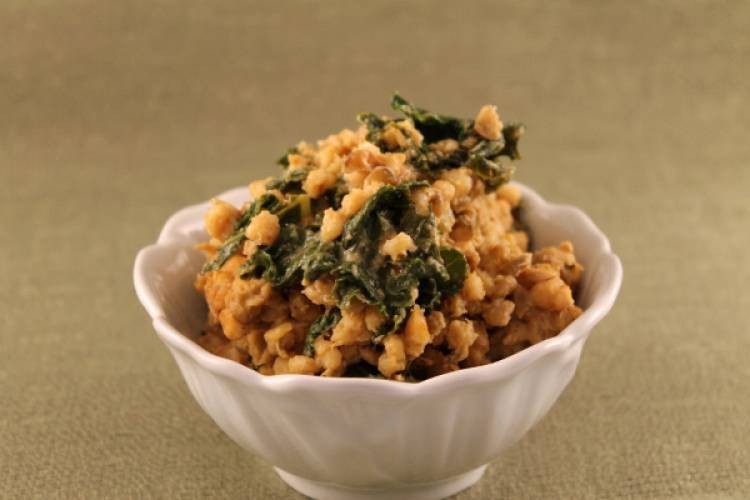 This recipe is so, incredibly healthy and a perfect throw-together meal. Pull it together even quicker by forgoing the tortillas altogether and turning it into an extremely nutritious lentil salad bowl instead.
Ingredients
8 corn tortillas, warmed
1 teaspoon sea salt, divided
⅔ cup brown lentils, rinsed and sorted
1 lime, juiced
1 clove garlic, chopped
¼ teaspoon cayenne pepper
4 teaspoons olive oil, divided
1 bunch kale (6-7 leaves), de-stemmed and chopped
3 teaspoons pumpkin seeds, toasted (optional)
Instructions
Combine lentils and ½- 2 cups of water in a pot. Bring to a boil, then turn to low. Simmer, covered for 20 minutes, until tender but not falling apart. Drain then rinse.
Pour the lime juice into a bowl. In a mortar and pestle, combine garlic, cumin, and salt, and pound to a paste. Add the garlic mixture to the lime juice, then add the pepper. Whisk in 3 tablespoons of the oil.
Add the kale to the lime juice/garlic mixture and massage the dressing into the leaves for a minute or two. When the lentils are done, stir those in as well.
Spoon the mixture onto warm tortillas, sprinkling the pumpkin seeds on top, and serve.
Ready in about 30 minutes
Makes 4 servings