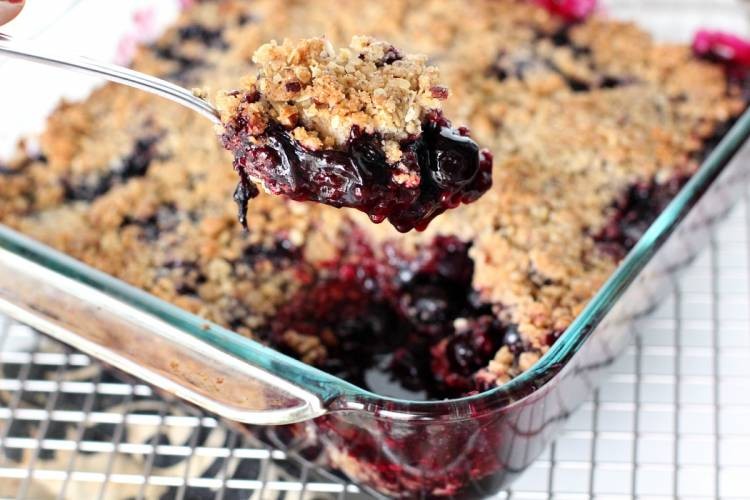 The perfect warm summer dessert that you'd be hard-pressed to not eat straight out of the oven with a spoon!
Ingredients
3 cups mixed berries, fresh or frozen
2 tablespoons fresh lemon juice
⅔ cup brown sugar
½ cup flour
½ cup rolled oats
⅓ cup Earth Balance, softened
¾ teaspoon cinnamon
¼ teaspoon sea salt (optional)
½ cup pecans or walnuts, chopped
Instructions
Preheat oven to 375°F. Place berries in a 8x8 baking pan. Sprinkle with lemon juice.
Mix the remaining ingredients together with a fork until it reaches a crumbly texture.
Spread the topping evenly over the berries and bake for 30 minutes. Let it cool to a just-warm temperature.
Ready in about 40 minutes
Makes 1 8x8 pan