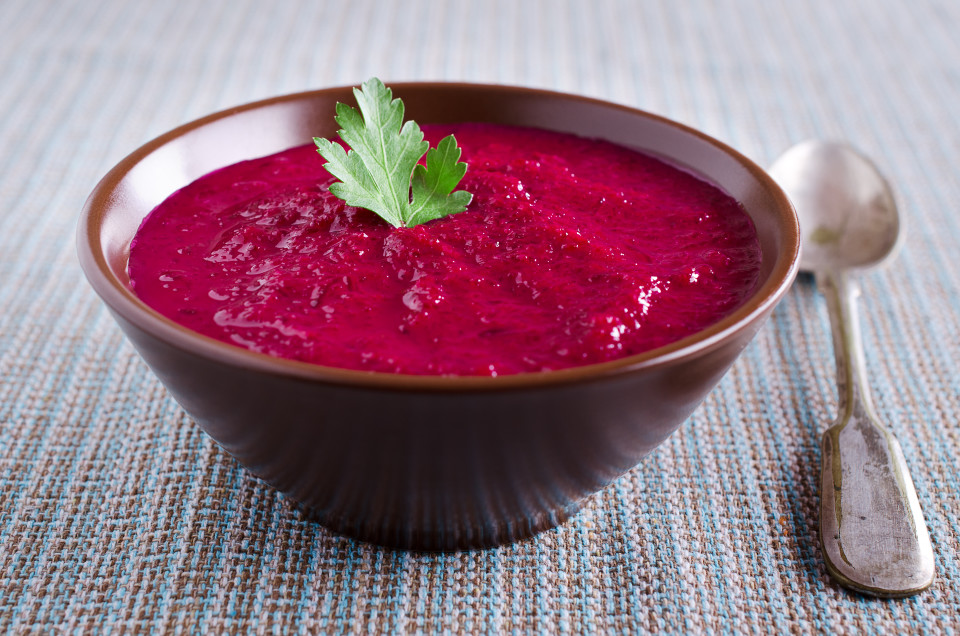 A healthy,hearty soup perfect for wintery weather and an evening at home.
Ingredients
2 large beets
4 large potatoes
water
¾ teaspoon garlic powder
1 teaspoon salt
vegenaise or vegan sour cream (optional topping)
Instructions
Peel and dice the beet and potatoes. Place in a large saucepan. Cover to the top of the vegetables with water and bring to a boil. Turn down to simmer/low heat and cook the vegetables until they are soft when pricked with a fork (check both the beets and potatoes - this takes about 25-30 minutes).
Once the vegetables are soft, blend them in a blender or using a hand-held soup blender until creamy, adding water until you reach the consistency you want. Add garlic powder and salt, mix well.
Serve by itself or with a dollop of vegenaise or vegan sour cream for added creaminess.
Ready in about 1 hour
Makes 4 servings