Essential oils are a wonderful alternative for pain relief. I like to refer to it as a pain relief oil because that is essentially what it is accomplishing! If you are not yet familiar with essential oils, be sure to check out my other post, Making Scents of Essential Oils. Although these oils can be used in for a variety of things, such as a natural remedy for anxiety, allergies, nausea, and more, today we'll be addressing pain relief. Essential oils differ from aromatherapy oil. Aromatherapy is a dilution of an essential oil and is commonly used for massage. I recommend using the highest quality and purest form of essential oils possible. More information on that is provided below.
We all have varying tolerance levels of pain, but we all love relief from pain; small or large. If you would like to learn about various essential oils that help treat pain, and the correct way to use them, keep reading!
Rose
The oil is extracted from the Rosa species1 petals. Studies on the therapeutic effect of Rosa damascene oil have shown that aroma massage therapy helped decrease menstrual cycle pain, and renal colic pain. Mix a couple of drops with a carrier oil and apply to the back of the neck or lower abdomen for menstrual cycle pain. Apply it to your lower back for renal colic pain.
"In Persian Medicine, rose oil has been alleged to have anti-inflammatory, anti-infective and wound healing activities and has been used for relieving headache, hemorrhoids, inflammatory conditions of gastrointestinal tract, and muscular pain"
Roses function more than a beautiful gift for special occasions and loved ones. Consider a bottle of rose essential oil to help alleviate your pain. (Check How to Apply Essential Oils section) 
Lavender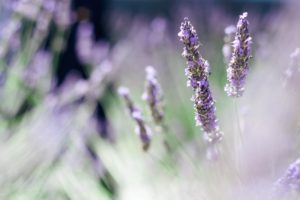 Lavender2 has a variety of curative properties that include treatment for cuts, burns, insect bites, and parasitic infections. Studies suggest that lavender has anti-convulsant, anti-depressive, anxiolytic, sedative, and calming properties. It is an effective analgesic and anti-inflammatory. It is beneficial in treating pain and tremors and is commonly used orally in treatments.
Lavender is useful in treating chronic or intractable pain. Various forms of treatment involving lavender helped in the following cases: a patient receive significant pain relief from an ulceration, the pain intensity of a needle insertion was significantly reduced, and essential oil was used for a foot massage. It is effective for lowering blood pressure, heart rate, pain, and more.
Lavender may help relieve:
Headaches
Migraines
Sore Muscles
Apply a couple drops of lavender essential oil to a carrier oil and massage to soothe sore muscles or add a few drops to your Epsom salt bath (Relieves joint pain, especially XVBN.from winter blues) You can also inhale it by adding 2 drops to a boiling pot of water. Use an umbrella over your head to catch the steam, and then from a distance, inhale the vapors. Use caution, and do not place your face too closely to the pot to inhale the steam directly. (Check How to Apply Essential Oils section)
Peppermint Oil
Peppermint oil3 helps treat headaches and migraines. It contains menthol, which helps relax muscles and ease pain. It can be applied to the temples when diluted with a carrier oil. (Check How to Apply Essential Oils section) 
Tea Tree
Tea tree oil can help reduce inflammation in hemorrhoids, which will help reduce pain caused by the inflamed hemorrhoids4. You can apply it topically or add the drops in a bath. Tea tree oil can also be used to relieve pain from arthritis by massage.
(Check How to Apply Essential Oils section)
Rosemary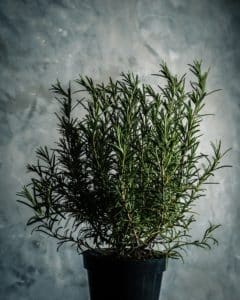 Studies show that rosemary5 is an effective essential oil to reduce pain. Hemodialysis patients were given a topical application of rosemary, which helped "alleviate severity and frequency" of the pain.
(Check How to Apply Essential Oils section)
Bergamot
Bergamot is used to help treat neuropathic pain and is a very effective one7. It is often resistant to opioid pain medications. It is commonly used to treat chronic pain.
Studies also show a reduction of pain in patients with terminal cancer6.
(Check How to Apply Essential Oils section)
Lavender-Clary Sage-Marjoram
(Check How to Apply Essential Oils section)
Ways to Relieve Pain With Essential Oils:
Massage
Topically
Inhalation/Hot shower
Hot bath
How to Apply Essential Oils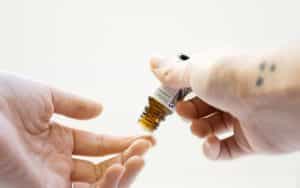 It is very important to always dilute your essential oil of choice with a carrier oil. A carrier oil is basically an oil that helps dilute the essential oil, thus helping to "carry" it into the skin. Essential oils are very concentrated, and a little goes a long way. Only 1-2 drops are needed. It is always important to do a skin patch test before applying essential oils and check the recommended dosage on the bottle for best results. Here is a list of commonly used carrier oils:
Coconut oil (This is one is my favorite!)
Jojoba oil
Castor oil
Sweet Almond oil
Grapeseed oil
Have you used any essential oils to help treat pain? Which ones?
*Note: Essential oils are not regulated by the FDA. It is important to confirm that you are purchasing oils from reputable companies. We all respond differently to foods and products, so it is important to take into consideration the ingredients that could cause a reaction to you personally, or an interaction with medications. Consult with your doctor or healthcare practitioner, or nutritionist for best answers to your questions.
1 – https://www.ncbi.nlm.nih.gov/pmc/articles/PMC5511972/
2 – https://www.ncbi.nlm.nih.gov/pmc/articles/PMC3612440/
3 – https://www.aafp.org/afp/2007/0401/p1027.html#afp20070401p1027-b15
4 – https://link.springer.com/article/10.1007%2Fs13304-012-0153-4
5 – https://www.ncbi.nlm.nih.gov/pmc/articles/PMC5684790/
6 – https://www.ncbi.nlm.nih.gov/pmc/articles/PMC4345801/
7 – https://www.thieme-connect.com/products/ejournals/abstract/10.1055/s-0035-1565356