"Eat your vegetables."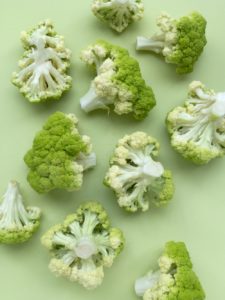 As kids, we must have heard this at least half a dozen times every week. It came to us as a command, so we probably begrudgingly moved another limp green bean around on our plate, and nibbled at an end until we heard it again: "Eat your vegetables."
The "eat your vegetables" command isn't a very effective one. How can we get our children to actually like the plants on their plate? First, the plants and vegetables should be made something positive and familiar to the child. If a child's diet at home does not already revolve around fruits and vegetables, it must be developed into an everyday experience.
We all know that it is difficult to cook and eat healthy when the modern diet for children is the complete opposite. How can we make a plant-based diet as exciting as a Lucky Charms commercials? Well, it's actually possible. Just like the bright colors that capture a child's attention on cereal boxes and candy bars, the rainbow of colors in fruits and vegetables can capture a child's appetite in a positive manner, too – really!
What Veggiecation did
Education and involvement are needed to create a healthy future for children. Children need to learn what vitamins and minerals correspond to each color and food item. There have been many programs and campaigns surrounding this idea that have successfully impacted the community. Veggiecation is one of these remarkable programs created by Lisa Suriano in 2009. It's an education program that promotes hands-on cooking demonstrations to help children become familiar with healthy vegetables.
"The mission of Veggiecation is to promote and educate communities on the health benefits of vegetables and how to prepare them in simple, unique, affordable, and most importantly, delicious ways, "
Suriano realized that offering vegetables on school menus wasn't enough to encourage kids to eat more veggies because the children were already accustomed to a diet lacking in greens. Children certainly weren't going to voluntarily order vegetables off of a school menu, they were going to continue reaching for their pizzas and burritos.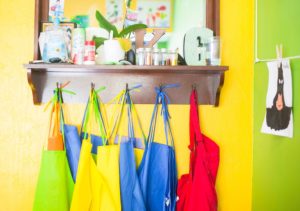 So, Suriano decided to market the plant-based menu just like the companies that market for junk food. She created a fun campaign for fruits and veggies. In September 2011, she taught a cooking class for kids at Whole Foods Market on the Upper West Side in New York City. These classes allowed students to participate in activities focusing on how to understand vegetables. The class used coloring activities and games to familiarize children with the different varieties of vegetables. Veggiecation also created 36 vegetable characters designed by a professional artist.
Exposure to new foods is important for children to become comfortable with their diet. Dietician and nutritionist Tamara Melton stated that "When kids are first trying new food, they take up to 20 times to eat it." In Veggiecation, children were being exposed to and learning about the entire spectrum of vegetables.
From the first cooking class, Veggiecation grew to over twenty Whole Foods Market stores, along with partnering with many other venues. Because of the rapid growth, Suriano is now training instructors in order to reach as many children with the message of good health. We can all become educators for a healthy plant-based diet. The more our children observe our habits and practices of healthy cooking and eating, the more it'll all just become an integrated part of their lives.
What you can do:
Here's a handy guide to eating healthier foods. Even if you're unsure how to prepare your menu for the week using these plant-based foods, accomplish the first step by purchasing them. Just getting these fresh ingredients in your house is one of the most critical steps to starting your health journey.
Grocery List
In the produce aisle…
Chopped Kale
Broccoli or Cauliflower
Apples or Bananas
Celery
Avocados or Sweet Potatoes and Onions
In the bulk bins…
Whole grain oats
Raw almonds
Beans
Whole grain quinoa or rice
Meandering through the aisles…
Cans of chick peas
Lentils
Container of oats
Flax seeds
Non-dairy items…
Almond Milk
Soy Milk
Non-dairy yogurt
In the frozen section…
Frozen spinach
Frozen berries –strawberries, blueberries, raspberries, etc.
Frozen broccoli or mixed veggies
Can't forget about your proteins…
Beans
Legumes
Tofu
Oats
Nuts/seeds
Grains