Show up on Friday at noon with a knife, apron, and closed-toed shoes.
These were my instructions should I choose to accept them. Well, of course I did and so the next two days quickly became two intense and inspiring days.. Even before it all began, I knew I was in for an educational and inspirational treat as a volunteer assistant at the collaborative event between world-renowned professional vegan chef, Chad Sarno, and UC Davis Integrative Medicine. But I really had no idea how impactful those two days would become on my own outlook on plant-based living. One thing that stood out from this experience were the two character traits that seemed consistent in the people I met there: passion and educational application.
Let's rewind to day one. Promptly at noon on Friday, I walked into the Sacramento Natural Foods Co-op with my green-handled tomato knife wrapped neatly in my black apron, and tucked into the bottom of my purse. I basically bounced up the stairs to the Cooking School and Community Learning Center. Chad Sarno of Wicked Healthy Foods was in town for a special one day cooking workshop in partnership with UC Davis Integrative Medicine, led by Dr. Rosane Oliveira. The event was a six-hour long, interactive event for twenty VIP audience members. The entire workshop was going to be filmed and streamed live to viewers watching from their computers at home.
Passion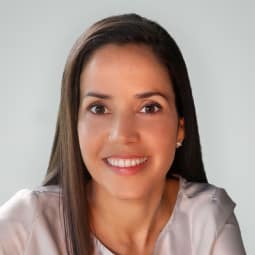 I entered the Cooking School and was greeted with warm smiles by Dr. Rosane and her assistants, Olivia, and Katie. Computers, books, cameras, and props were already set up around the room. You could almost taste the energy that filled the room, as it was immediately clear that these three women were on a mission for whole food, plant-based, nutrition education. I continued through the classroom and into the kitchen and saw Chad surrounded by grocery carts full of fresh produce he had personally shopped for downstairs in the co-op that morning. He had flown in late the night before but was excited and ready to cook. He loves to "push plants" and has also made it his mission to teach the world about living a vegan lifestyle.
Next, I met Chris of Dang Vegan Bakery, my volunteer partner in the kitchen for the next two days. I later learned about how he had taken control of his life and poured his passion into his wife and budding business. Then, in walked Lori, as she welcomed us into her gorgeous, fully stocked commercial kitchen at the co-op. Last but not least, I met Jen later that weekend and was inspired by how passionately she washed every dirty dish, sticky platter, and gooey blender. At the very end of the event, Jen even volunteered to pack all of the leftover food and personally deliver it to the hungry in Sacramento. From Dr. Rosane and her assistants to Jen, this was a team full of passion.
Applying Their "Life Education"
So how did these each of these individuals find their passion? Education, otherwise known as learning through their life journey and its experiences. Education doesn't come in singular form. It's not something we have to see, hear or touch. It may involve countless hours of watching, studying, reading, writing, succeeding, and failing. Exactly how we apply our "life education" is the paradigm shift that provides powerful perspective changes and visible results. The people I met at this two-day event are evidence of people just like you and me who applied what they learned throughout their lives and used it to make a difference.

Dr. Oliveira has a long and impressive list of academic education and now holds a DVM, M.Sc., Ph.D. She went on to become the founder of UC Davis Integrative Medicine.
Chad Sarno has been the culinary educator for Whole Foods Market, VP of Culinary at Good Catch Foods, and instructor for Rouxbe, the world's largest online cooking school. He's also an author who's opened multiple restaurants across Europe, and so much more.
Chris is a mostly self-taught baker and is grateful for the mentorship of dynamic educators such as Chad. He now runs a thriving vegan bakery and creates his own delicious recipes.
Lori has been with the Sacramento Natural Foods Co-op for many years. Long before she helped design and stock the beautiful co-op kitchen, she learned alongside the rest of the staff as they built a valuable resource for the Sacramento community inside the walls of the growing co-op.
Jen puts in many hours of hard work at the coop and elsewhere, and is an asset to any project that she has the chance to assist with.
Each one of these people has had a long passion for health which fueled their desire to learn more and more about it until they were able to use their education make an impact in the world.
What's Your Passion?
The cooking workshop was a huge success. As Chris and I watched from the sidelines during our breaks, we watched the twenty-person audience sit at the edge of their seats in anticipation of the delicious whole-plant recipes that Chad demonstrated. During the entire six hours, Chad spoke clearly about the food he was cooking, the techniques he was using, and why these are great choices for all of us.
At the end of the event, after Dr. Oliveira had addressed all questions, everyone stayed, ate even more food together, and received personally signed cookbooks from Chad. The day was incredible in many ways and it was such a pleasure to see how passion, education, and application had come together to create such a beautiful and inspiring event.
I have a feeling that if we all were to seek our God-given passion, pursue the education and knowledge to find out more about what this said passion entails, and then apply what we have learned, we may find that we have the ingredients to make a positive difference in our family, community, or more.