I grew up being taught to understand the nutritional benefits of the foods I ate. I was fortunate to be able to understand why I didn't eat meat or dairy products, outside of the occasional cheese pizza that our family would order on a busy day, or when dad cooked for us. My parents always explained why we had a plant-based diet and as we became older, they also left the decision open to us and told us that if we ever were curious to try meat-based dishes, we could. We made the personal choice to refrain because at that point, we didn't have any propensity for meat dishes.
Our decision was not because our parents taught us a certain lifestyle but as we became older, our decision became based on a knowledge and understanding of the topic. The sole reason for our diet and lifestyle choices was based upon the effect it would have on our present and future life as adults. As we matured and entered adulthood, we began to witness our family members experience medical issues that largely happened because of their lifestyle. Chronic diseases were becoming the new trend in our friends and family.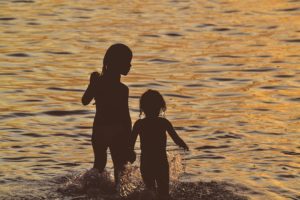 Seeing this tragic turn of health in close friends and family not only encouraged me to continue my plant-based lifestyle, but it gave me a strong passion for sharing with others the benefits of a plant-based diet. Fortunately, the plant-based diet is not just a fad that will come and go; but is steadily becoming a lifestyle of the future. My burden is for the children that will be the next generation in our world. We need to help prepare for their future by investing in their physical, mental, and spiritual health. These are all strengthened by healthy lifestyle practices.
Let's talk beans
Let's talk about the plant-based diet and the benefits of eating foods high in fiber and rich in plant protein. Growing up, I noticed that there were main staples in our diet that were included in most meals, making them "high priority foods." Legumes were one of these high priority foods that were a big part of our childhood diet.
Fruits, vegetables, whole grains, legumes (beans), nuts, and seeds in the diet lowers the risk of heart disease, high blood pressure, stroke, and type 2 diabetes. Even though research shows the benefit of legume consumption, only about 8% of U.S. adults eat legumes daily. The nutritional benefits of legumes are exponential and we must make legumes a high priority food in the everyday diet.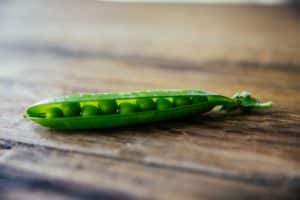 Beans are nutritious seeds in the form of pods. These pods fall within the legume family. There is a wide variety of legumes such as "pulses," which include the following common varieties: kidney beans, cannellini beans, Great Northern beans, navy beans, fava beans, cranberry beans, black beans, pinto beans, soybeans, black-eyed peas, chickpeas, and lentils. Legumes are a powerhouse of nutrients, containing not only fiber and protein, but also carbohydrates, vitamin B, iron, copper, magnesium, manganese, zinc, and phosphorous. Legumes are also low in fat, free of saturated fat, and cholesterol free. The glycemic index for legumes is low, ranging from 10 to 40. Not only are legumes highly nutritious, they're also important in the prevention of many chronic health conditions.
How legumes help prevent chronic disease
Three chronic conditions that can be prevented or managed by a well-balanced diet that includes legumes are type 2 diabetes, hyperlipidemia, and hypertension. A study of patients with type 2 diabetes showed that patients who consumed more legumes had significant decreases in cholesterol, triglycerides, systolic, and diastolic blood pressures. Follow-up studies indicated reductions in A1C and blood glucose levels.
For hyperlipidemia, a condition in which one has an abnormally high concentration of fats or lipids in the blood, eating legumes consistently can lower total and LDL cholesterol levels.
Finally, hypertension. Because legumes are high in potassium, magnesium, and fiber, they have a beneficial effect on a patient's blood pressure management. In one study, obese patients were given two servings of legumes and four servings of whole grains each day for 18 months, replacing refined carbohydrate foods. The results showed that blood pressure, triglycerides, weight, and waist circumference were reduced.
Good nutrition for disease prevention or management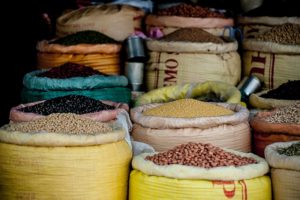 Nutrition is not only a preventative measure, but it is also a disease management tool. "One bite at a time" can change the future of the next generation. Start by making small changes, then gradually make those changes habits. Soon those habits will become habits that heal your body.
Healthy nutrition can be incorporated into the clinic routine for healthcare providers as well. Nutritious eating is not just a journey that should be started alone, but the health care system needs to be an educational guide to help us reach our lifestyle goals.
Here's a favorite Life & Health recipe to get you started on your legume-filled diet: Indian Red Lentil Soup