Time to try a dessert!
Citrus cream biscuits called out to me from the pages of "From Plant to Plate" as I am a notorious lover of all things biscuit. For me, the ideal biscuit, sweet or savory, is pleasantly buttery and crispy on the outside, but still light and fluffy on the inside.
The recipe acknowledges that vegan biscuits tend to be dry, but promises a lovely and tender result. For true?
THE COOK
I was a bit worried when choosing this recipe, only because I don't bake much. But there is something alluring about the precision of baking that calls to my hyper-organized and methodical nature.
The best part about making this dish: zesting the orange and lemon. The smell of the fruity citrus alone had me eager to try the finished product.
I did find the dough a bit stickier than I had anticipated, which made rolling them up a bit of a challenge. But I powered through and in a matter of minutes, the kitchen started to fill with the aroma of baked goods. Not a bad way to spend a rainy afternoon.
THE TASTE
There is a clear-but-subtle note of citrus from the lemon and orange that I loved. Before baking, I elected to roll the dough in sugar (a presented option in the recipe) that made for a delicious crunchy outer shell.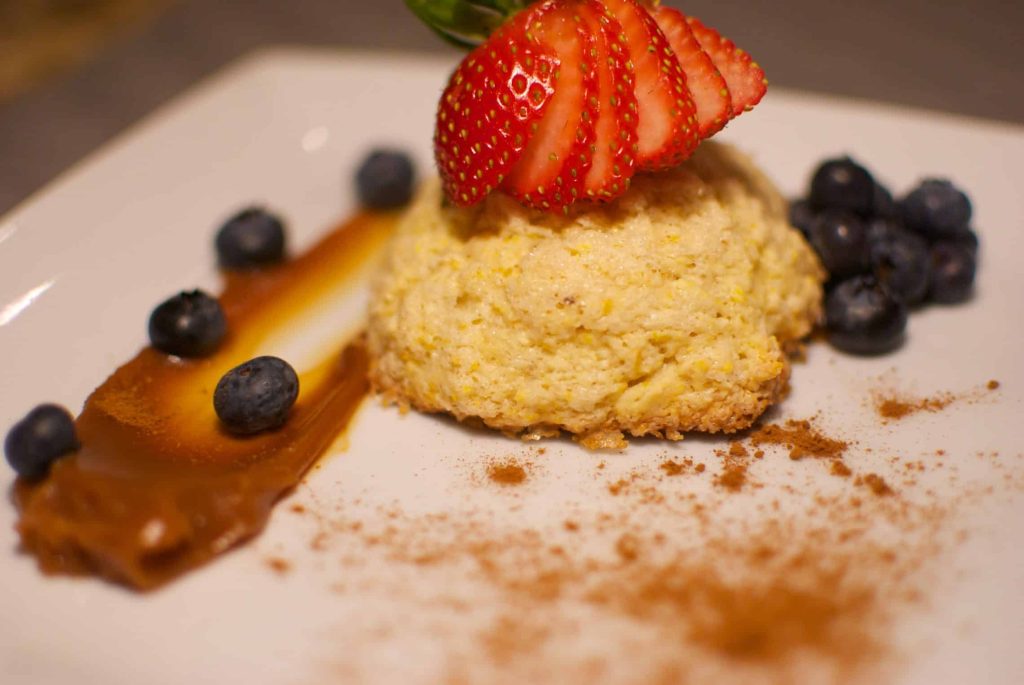 Admittedly, the crust of the biscuits ended up a bit harder than I had hoped. Mostly my fault, as I left them in the oven a bit longer than instructed. But true to the cookbook's word, the inside was nice and soft.
These biscuits go great with berries. As you can see, I elected to pair them with blueberries and strawberries, which really went great against the citrus flavor from the orange and lemon zest.
THE VERDICT
The resulting biscuit felt and tasted much more like a scone than a biscuit but the flavors were on point. It was definitely not dry, but I wouldn't call it moist either. And I'm still not sure where the "cream" in citrus cream biscuits comes from. But a rose by any other name, right?
I'm sure you sacrifice some moistness and texture without butter, but the coconut milk does wonders for this dish. Whip these up for your kids — or yourself — if you want a better alternative to the insanely sweet cookies and pastries that they go crazy for. Although you may want to avoid the the sugar-highs and eventual crashes by skipping the sugar-rolling step.
If you're only feeling vegan-ish, these biscuits could be a great base for a touch of chocolate sauce, whipped cream or even ice cream.
---
Click to read Jason's other "Vegan-ish" articles:
The original recipe for Citrus Cream Biscuits is in Life & Health's plant-based cookbook, From Plate to Plate, which can be purchased here.