Italian white bean soup is a comfort-food classic. There are obviously many iterations of the dish, but the key features are chicken broth, some kind of aromatic herb and, of course, beans.
This particular recipe calls for rosemary so I'm looking for that to shine through. I'm also looking forward to seeing if this recipe can recreate the deep flavor of a good chicken broth without, you know, chicken.
THE COOK
It doesn't get much simpler than this.
Four ingredients, one pot and 20 minutes is all it takes. "But Jason, the recipe says 10 minutes!" Well, I had a look and a taste at 10 minutes but I ended up letting the soup simmer a bit longer than listed in the cookbook because I felt like the soup needed a bit more time for the flavors to develop and for it to thicken up. The only prep work was mincing a couple cloves of garlic and chopping up some rosemary.
The recipe calls for an ingredient I've never used before: McKay's Chicken Style Instant Broth and Seasoning. Based on the package design, it would look right at home on the shelf of a 1950s era fallout shelter. The smell is a bit reminiscent of an instant noodle flavor packet with a hint of yeast. I'll admit, I had one eyebrow up while I was pouring this into the pot.
Could McKay's Chicken Style Instant Broth and Seasoning deliver the same mouthful as its title?
THE TASTE
I was pleasantly surprised when I had my first spoonful. The rosemary was the first thing that hit me, but it didn't overpower the dish; and the beans gave the soup that weight you want in a hearty meal. It was a bit monotonous in terms of texture so a crusty piece of toast or some crackers would be the perfect companion for this soup.
The chicken style seasoning actually succeeded in creating a chicken broth flavor. I'd say a majority of people would have no idea that it was a meat-free soup. And while it didn't have the same gravitas as a true homemade chicken broth, it outperformed most instant seasonings I've ever had.
Admittedly, it was ever-so-slightly underseasoned for my taste so I did add a pinch of salt. When I ate the leftovers the next day, the soup was even more flavorful and made for a nice lunch.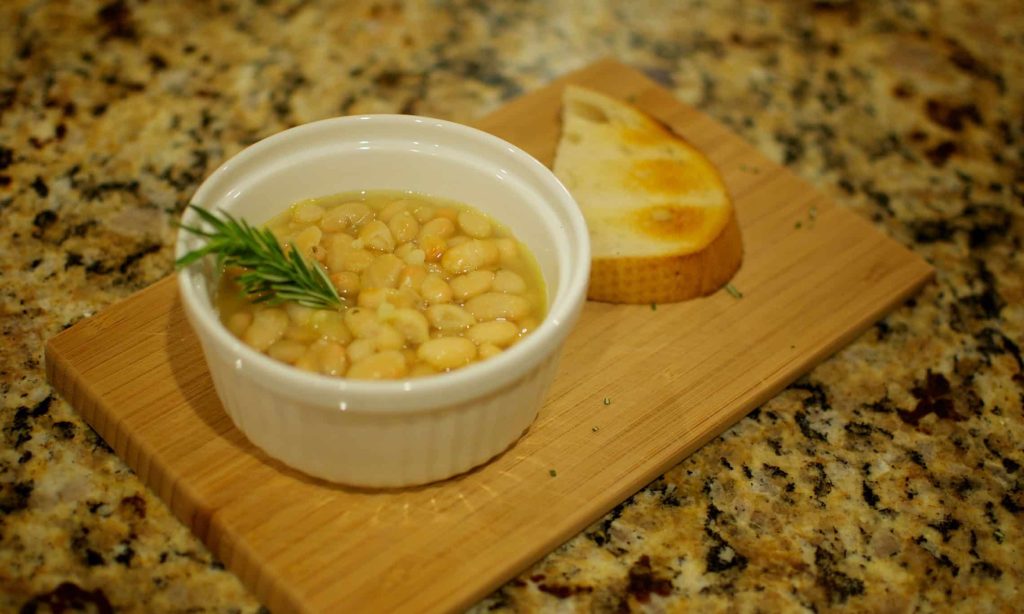 THE VERDICT
Parents need to whip up a quick lunch for the family? College kids, want to learn a super easy dish that can still impress? This is the soup for you.
It would be a little boring to eat on its own, but would go perfectly with a sandwich or salad. Plus, I am still seriously amazed at how simple it was to whip together.
As for my fellow meat-eaters, like I mentioned before, the chicken style seasoning doesn't have that same depth of flavor as a good homemade chicken broth. But realistically, not everyone has the time to make their own broth. If you're thinking about just using a store-bought chicken broth, you might as well just stick with the McKay's seasoning, which I must admit outperformed my early expectations. It's an easy way to introduce a vegan dish into your life with little to no sacrifice from your tastebuds.
I'll definitely be making this dish again, and when I do, both eyebrows will be firmly down.
---
Click to read Jason's other "Vegan-ish" articles:
The original recipe for Italian White Bean Soup is in Life & Health's plant-based cookbook, From Plate to Plate, which can be purchased here.