Italian food is one of my absolute favorite cuisines and I've been lucky enough to eat pesto at some amazing restaurants all around the world. A good pesto will be fresh and bright in flavor and should feel clean and light. Let's see how this one stacks up.
THE COOK
Like most Italian foods, pesto is incredibly simple and relies on the freshness and quality of the few required ingredients. This recipe calls for all of the essential components of a traditional pesto, minus the cheese. Toss everything into a blender and poof, you're done!
I did notice that because there was an absence of cheese and a reduction in the proportion of olive oil, the recipe calls for a greater amount of pine nuts than you would find in a typical pesto. This made the texture a bit thicker and the color much lighter than I expected.
With our pesto complete, we had to figure out what to eat it with. Ever since my wife and I took a cooking class on our trip to Rome, we've been obsessed with making fresh pasta at home. This pesto recipe looked like a perfect match for one of our go-tos, cavatelli. So we rolled up our sleeves and got to work.
And yes, the pasta we made is vegan as well. All it takes is some semolina flour and water.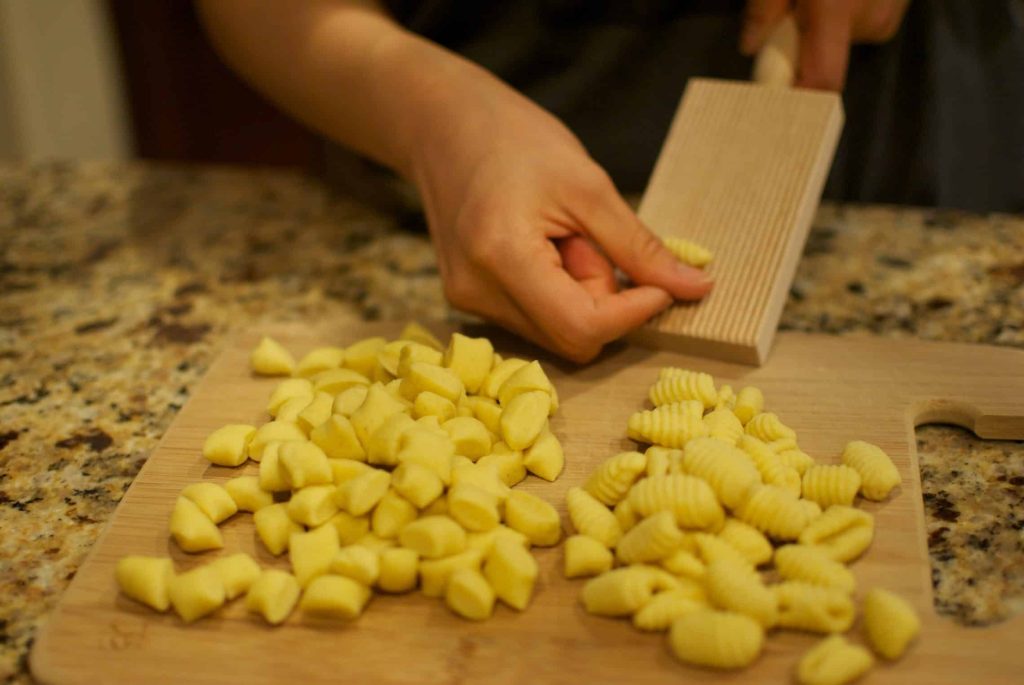 After we cooked the pasta just up to al dente, I took the pasta and a bit of the pasta water, added the pesto and finished it all off in a pan.
THE TASTE
The moment you start making this dish and blend the ingredients together, it's easy to get intoxicated by that amazing and fragrant smell of basil. Eating the dish is no exception as your nose gets hit by that minty scent. I was happy to find that the basil shines through in this dish, as it should.
My wife's first comment was, "Did you add cheese to this?"
I couldn't blame her for asking, as the pine nuts added that fatty component to the dish. It was missing that sharp flavor you'd get from a good parmesan or romano cheese, but I definitely wasn't complaining about the taste.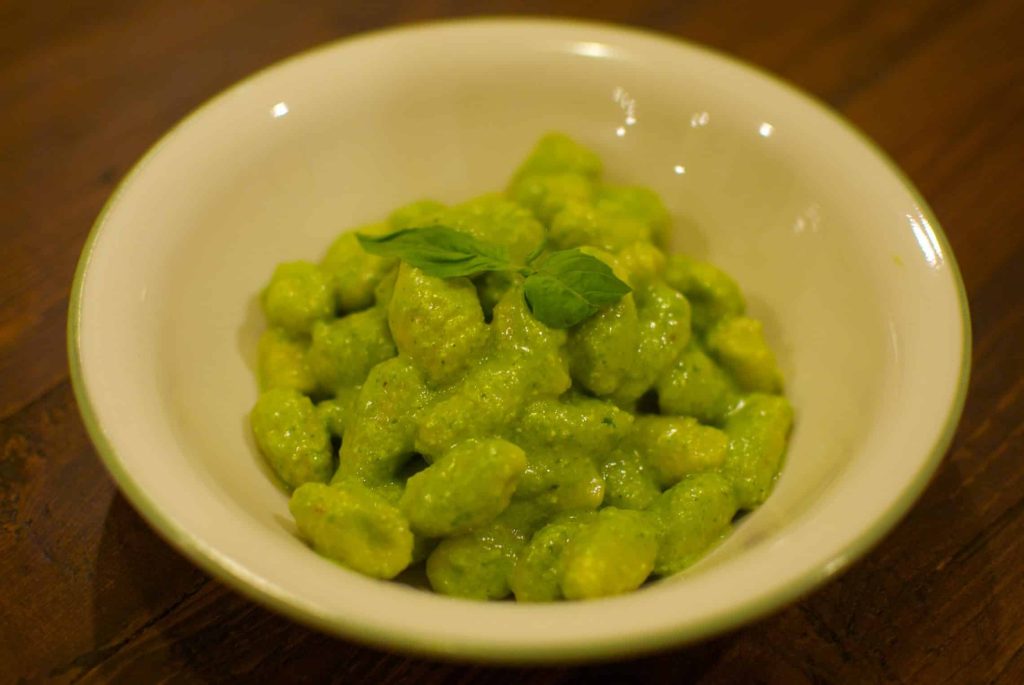 As I mentioned, the resulting pesto was a bit thicker than usual but cooking it with the pasta water helped it to coat the cavatelli quite nicely.
THE VERDICT
This is a must-add to your repertoire if you frequently cook for vegans or want a healthier alternative to your usual pesto. It is incredibly flavorful, but still relatively low in sodium and fat. And it can be used in so many different ways, not just with pasta. You could spread it on bread, use it as a dip or add it to a sandwich for a fresh pop of flavor.
I do wish the resulting texture wasn't quite so thick. It almost felt like a pesto-cream sauce, making it a bit heavier than I would prefer. The next time I try making this dish I will probably add fewer pine nuts and see how that turns out.
If you're dying to add cheese to it, I'd suggest sprinkling a little on top to get that flavor you want, instead of blending a ton into the pesto. But I didn't think it was absolutely necessary.
Fast, easy and tasty. What's not to like?
---
Click to read Jason's other "Vegan-ish" articles:
The original recipe for Simple Basil Pesto is in Life & Health's plant-based cookbook, From Plate to Plate, which can be purchased here.