International Year of the Quinoa
Have you heard the news? 2013 is the International Year of the Quinoa, as declared by the United Nations General Assembly.  Okay, so it sounds a little silly but quinoa is actually quite worthy of recognition.  Check it out:
Quinoa is native to South America, where it was once a staple food of the Incas, and has been cultivated for thousands of years.  It might be because of its history and its tiny stature that quinoa is often referred to as an "ancient grain" and treated like a grain or starch.  It cooks up just like rice or pasta in a fraction of the time.  The fact is, however, that although quinoa acts convincingly grain-like, it's actually the seed of a vegetable that's a closer relative to spinach (which means it's also gluten free!).
Today, quinoa is most famous for an impressive protein content—around 11 grams per half cup (uncooked)—that happens to boast all essential amino acids.  It doesn't stop there: quinoa provides many minerals, such as magnesium, potassium, and zinc.  It even includes some vitamins too, like skin and hair-rejuvenating vitamin E, plus many energy-giving B vitamins.
By now, you might be itching to get your hands on a bag of quinoa for some superfood cookin', so I'll leave you with a handful of quinoa recipes for breakfast, lunch, and dinner, and the cutest video by The First Mess on how to make quinoa that I've ever seen.
Quinoa recipes from around the web:
Maple Cinnamon Crunch Quinoa Granola via Taste Yummies: "I think what I like about this granola is that it is grain-free, something I am trying to be much more aware of, as I definitely feel better and less bloated when I am not consuming a lot of grains. Besides the fact, quinoa, those cute little seeds, often mistaken for a grain, is a nutritional powerhouse of a super-food."
Quinoa with Squash, Peppers, and Figs via The Forest Feast: Click this link even if it's only to see oen of the most beautifully put together recipes I've ever seen. 
Warm Kale Salad with Quinoa + Balsamic Roasted Beets via The First Mess: "There are more inclinations to bring us into the kitchen, that beating heart of pure goodness and love. There's stock to be made for soup, squash and roots to be roasted, more languid breakfasts to be had with the ones you like to hold close. The food takes a bit longer and we never mind. Steam rises and falls out of heavy pots. The dog cuddles in a blanket on the warm spot beneath the oven. Slower time, coziness, that intimacy with all of our surroundings. It's here, it's here."
Grilled Eggplant with Herbed Quinoa via Sprouted Kitchen: "…I wanted to share a simple dish that seems to fit in with the pace lately. It's not fussy, tastes light while still having enough flavor to remind you that vegetables are just magnificent."
Strawberry-Quinoa Pudding via Strawberries and Owls: "I don't like going to bed with my tummy all bloated full of food that wont be anything but fat later. I also like it as a fast breakfast for those who don't have time to have breakfast at home. Just put it in a mason jar at night and take it along in the morning"
Quinoa recipes from Life and Health Network:
Quinoa Tacos: This delicious Mexican dish is easy, fast, and convenient. To make the tacos, you can use our Spicy Quinoa "Taco Meat," or any substitute meat you want.
Breakfast Quinoa Bowl: Quinoa is a wonderful, wonderful seed and a complete protein, which means it contains all nine essential amino acids.  Most people tend to add quinoa to a savory lunch or dinner meal but we're turning that on its head by combining it with sweet ingredients for a healthy breakfast.
Protein-Packed Quinoa Salad: This earthy, nutty flavored, grain-like seed makes a great rice substitute. It's gluten-free, packed with protein, and delicious!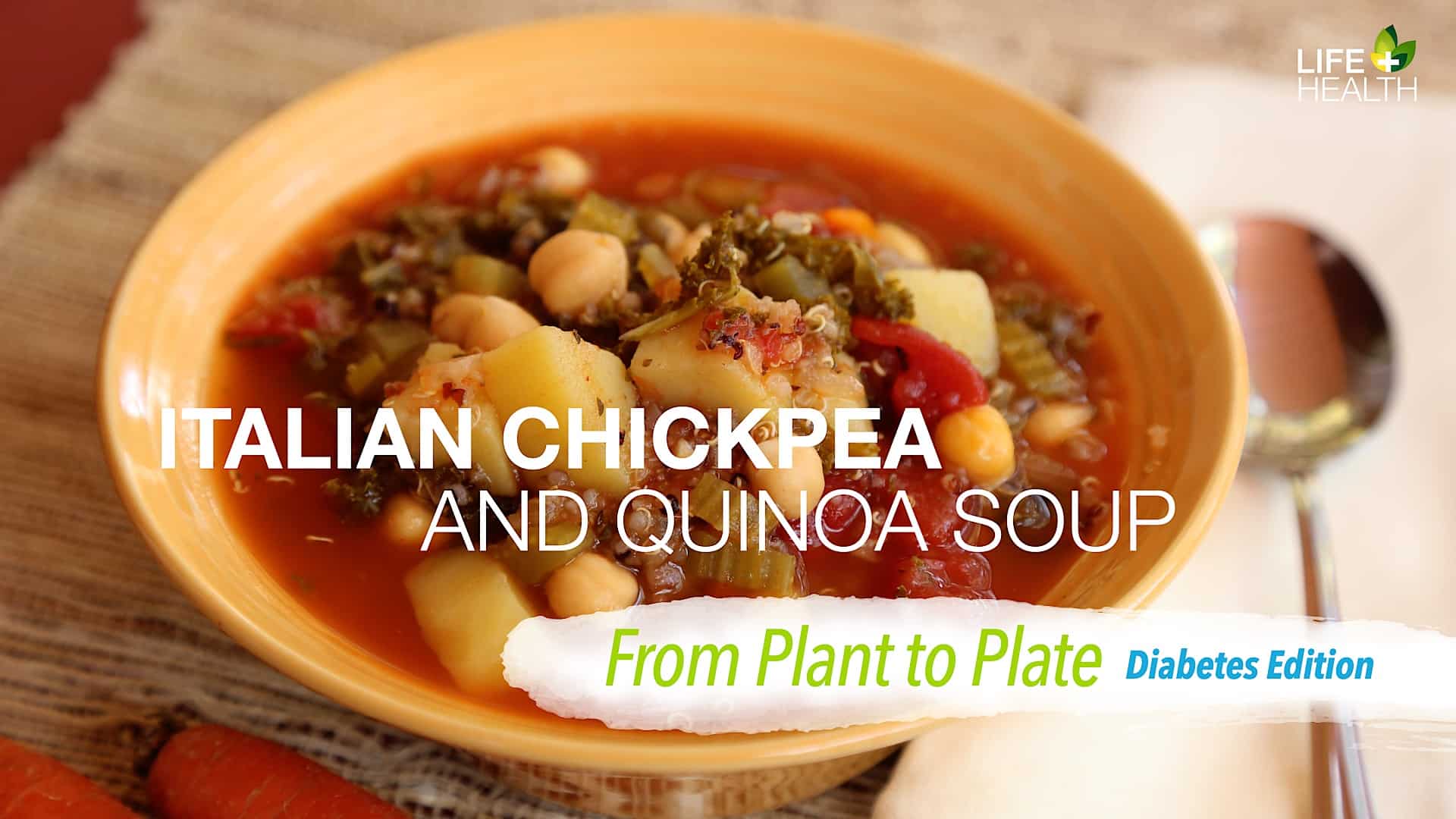 Italian Chickpea and Quinoa Soup: Although quinoa is of South American origin, it complements very well with the Italian seasoning of this recipe. This soup is perfect for cold or rainy days, but it will delight palates at any time of the year.